So last year I did my first attempt at American pancakes which worked out well, so this year will be another trial and taste attempt.
I really enjoy pancakes, I love how easy they are to make and I especially love how cheap they are on the pocket.
I came across this recipe from Recipe Girl and I had to give it a try - link can be found here --> Cinnamon Roll Pancakes
So this is what it was suppose to look like...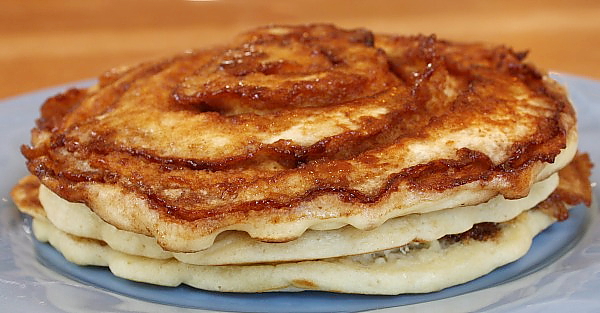 My pancakes looked nothing like this! It looked like vomit on a plate, I didn't even want put a picture up. I think the problem with mine was the sugar; I didn't have Castor sugar for the cinnamon filling so tried to improvise. To be fair they tasted
OK
, I just got to work on the look.
So I retreated to normal pancakes - Simple but it works
Did you making pancakes? Or will you be trying the recipes above?